Tips for Keeping Your Main Sewer Line from Clogging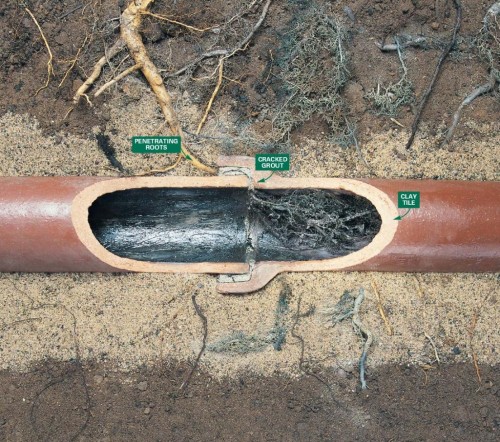 Home plumbing systems play important roles in discharging wastewater from homes and into septic tanks. As a homeowner, it's is important to ensure that your sewer lines remain clear so that waste flows out of your house without backing up and becoming a health hazard. My Temple City Plumber Hero provides quality and efficient sewer line inspection services to residents of Temple City and surrounding areas. We have been in the business for many years and know the common causes of sewer line clogging and possible solutions.
The first step to take to prevent your sewer line from clogging is to check if trees with invasive roots have grown along the location of your sewer lines. Call My Temple City Plumber Hero to provide video inspection of your sewer lines and determine if tree roots have invaded your sewer lines. The video inspection will help our plumbers determine the most effective solution for removing the tree roots from your sewer line.
Alternatively, our plumbers can use an auger to bore a hole that goes a few feet deep into the ground above the sewer line. They will then pass a PVC pipe into the hole and attach a threaded adapter on one end so that it is easy to screw on a cap. Our plumbers will use copper sulfate to fill the pipe halfway and pour in hot water. The copper sulfate will dissolve in the water and seep into the ground. This will prevent tree roots from spreading into the ground near the sewer line. This process should be carried out every four months to discourage roots from growing around sewer lines.
Copper sulfate helps to prevent invasion of sewer lines by tree roots. It can be administered directly to the ground or poured down the toilet. However, it is important to use the right amount of copper sulfate to prevent pollution of the soil and groundwater.
Call Us Today for Expert Plumbing Service Near You
At My Temple City Plumber Hero, we provide our clients with various effective solutions for tree roots invasion of their sewer lines. Reach out to us today to find out how we can help get rid of tree roots in your sewer lines.